Little Elm Sprinkler Repair Specialists
A perfect lawn with the help of our irrigation repair professionals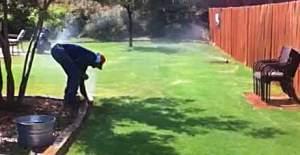 Your lawn isn't as green or vibrant as it should be. You have a great sprinkler system. What's the problem? Our Little Elm sprinkler repair team could tell you – the system is out of whack! Sprinkler systems need regular maintenance to do the job correctly. Our Little Elm sprinkler repair techs specialize in optimizing your current system in a way that will make your lawn glow like it used to. We can even help your lawn get started with fertilizer delivered directly through the irrigation system.
Because your landscape changes over time, periodic adjustments will create a healthier lawn. The efficiency of a pop up sprinkler system depends on the sprinkler heads ability to clear the grass directly around it. In the years since your system was installed, the perennial plants around the area may have grown, multiple layers of mulch could have been laid and even the height of your lawn may have changed due to accumulating grass clippings. Changing the pop up heads from the standard 2-inch or 4-inch variety to 6-inch or 12-inch one can eliminate the entire problem.
Commercial & Residential Sprinkler Repair Services

Our Little Elm sprinkler repair team does both commercial and residential irrigation work. It doesn't matter if you are looking to install a drip irrigation system for your planting beds or a full campus irrigation system – we have the professional contractors to do it. We treat each of our customers with the same amount of respect and deliver the same high-quality service. You could need a full backflow system replacement or a simple controller programming. Whatever the problem, our techs are sure to impress with their knowledge and skill.
Our Little Elm Irrigation Repair Team Has The Latest Equipment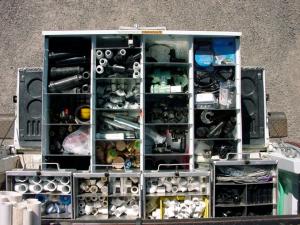 Having great techs wouldn't mean a thing if we used cut rate equipment and second class parts. One of the reasons that our Little Elm sprinkler repair team is going to knock your socks off is because we have the latest equipment in the business and we only use quality replacement parts direct form the manufacturer. We keep a huge supply of pop-up heads, valves and risers on every truck as well as all of the tools, pipes and sensors needed to fix almost any irrigation issue (we even have the patented Hunter head adjustment key).
Even though we are new to your area, we aren't new to the business. The next time you have the need for sprinkler repair, call our Little Elm team. We'll deliver service that you'll never forget.