Frisco Sprinkler Repair
The Smart Choice for Your Lawn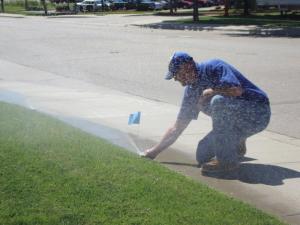 As one of the oldest Frisco sprinkler repair and installation specialists, we've seen just about everything that can (and will) go wrong with a sprinkler system. We've seen a valve box with wiring so bad that it caught on fire and almost burned a house down. We've seen ground leaks so extensive that the grass ballooned up like a bounce house floor. We've seen sprinkler heads so broken that they only watered the sidewalk and left the lawn bone dry.
So why should you care? Because we've seen it all and fixed it all, you won't find a more experienced group of lawn irrigation contractors in DFW. That means our pricing estimates are razor sharp, we already know what parts we'll need before we see the damage, and you won't have to deal with any nasty surprises.

Some homeowners in Frisco will try to save a few bucks and call someone off of Craigslist (who may or may not speak English), but smart homeowners know that those guys will often do more harm than good. Worse yet, most Craigslist handymen are not licensed or insured, so you'll really be up the river when something inevitably goes wrong.
If you're ready to save yourself the trouble, the money, and your yard, all at the same time, call our Frisco sprinkler repair and installation team today!

Do You Have the Right Sprinklers For Your Yard?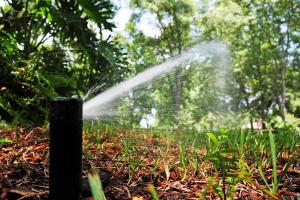 A lot of homeowners in Frisco do not. The fact is, most sprinkler systems in Frisco were installed when the houses were being built, and few homeowners take the time to update their system even if their yards change radically. If you've made any major changes since your house was built, like adding or removing a tree, planter box, flower garden, or even a walkway, it could be worthwhile to have a professional see if you've still got the system you need.

Believe it or not, we're not aggressive salespeople. We don't like upselling people on unnecessary services, because it hurts us in the long run and it's not the right thing to do. When it comes to updating sprinkler systems, our priority is to make sure that adequate coverage is being met, water isn't being wasted, and your zoning makes sense for your plants. Sometimes homeowners only need a few heads or valves replaced, or don't need any work at all, and that's perfectly fine by us. We believe that all we need is a chance to show you that we're serious and you'll call us the next time you need any irrigation work done.

We Also Cover Lawn Sprinkler System Design & Installation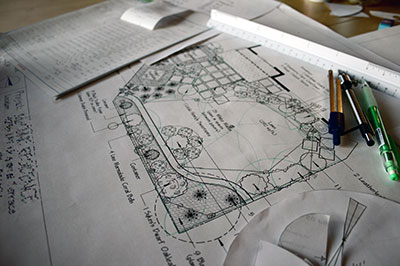 If you don't have a sprinkler system, or you have one that sucks, we'll be happy to do something about that. Our sprinkler system design & installation team is meticulously detail oriented, and we think that shows through every step of the process. In the end, you'll have a sprinkler system that fits your yard like a glove, but with room to expand and adapt to changes in your landscape.
Get a Bid on your Sprinkler Design & Installation Job Today

If you're ready for a bid on a sprinkler design & installation in Frisco, TX, just give us a call today. We also service additional areas, including Little Elm, Prosper, McKinney, Fairview, Allen, Plano, the Colony, Lewisville, Carrollton, Addison, Richardson, Garland, Wylie, Murphy, Sachse, Parker, Lucas, Princeton, and more.